Supply Chain Partnerships
Warden operates a local supplier policy and continues to develop its supply-chain throughout the North West. Warden has engaged in an increasing number of formal and informal supply-chain partnerships with partnership spending increasing year-on-year.
To ensure efficient and effective management of our supply chain, Warden require all subcontractors to be Constructionline and SSIP accredited, ensuring rigorous pre-qualification is undertaken including HSE Enforcement and insurance checks before inclusion on our approved list.
Warden acknowledges supplier excellence, holding annual Supply Chain Awards recognising the top-performing companies who provide truly outstanding service, in line with our company's values. The awards focus on Warden's commitment to health, safety, the environment and quality by rewarding and recognising our supply-chain partners.
Average Length with Supply Chain Partners
Average Prompt Payment Days
Average Supply Chain Local Investment
Join our approved supply chain list today by downloading and completing our questionnaire:
Supply Chain Testimonials
E Thompson & Son Ltd
Stuart Thompson – Managing Director
"Thompson Electrical has worked with Warden Construction since the 1960s. Thompson Electrical have benefited from working with Warden Construction by developing a partnership relationship. By working with Warden Construction, we have seen our company grow in stature due to the quality projects we have worked together on."
CPL Heating and Plumbing Ltd
Ian Aspden – Managing Director
"We have worked with Warden for over 20 years and consider them to be one of our key client partners. Our relationship has been built on open and honest dialogue and we have developed a trusting, collaborative and cost-effective working partnership."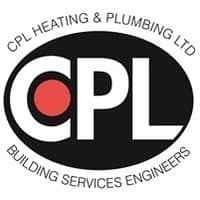 Smiths Hire
Lee Jolley – Sales Director
"Smith's Hire have had a successful working relationship with Wardens for an impressive 30+ years. We believe the secret to this longstanding relationship is that both companies share a likeminded 'trust-based' approach to business. We find that Wardens have always been, highly professional, well organised and forward-thinking when it comes to the day to day pressure of delivering their 'first-class' service, something in which we are proud to say we have played a small part. Another key benefit of working with Wardens is the networking opportunities it creates. We love to be associated with successful companies which provide additional brand leverage when it comes to any prospective new customers we approach if they work with Wardens they must be good!".
Readyfix UK
George Howden – Marketing Director
"We have worked with Warden for over 20 years, and they are always a very courteous company and always pay on time. We have a very good relationship with Warden that has lasted many years. From working with Warden, we have increased our knowledge into what the construction industry needs and wants. We believe that having worked with Warden Construction for a considerable amount of years, we will continue to do so, building upon our already firm relationship with the company".